Arabian Building Corporation (ABC) is Partnered with a leading LED Glass Technology Company serving in Kingdom of Saudi Arabia. Specializing in production and sales of LED Transparent Screen Panels. We have a wide range of products:
LED Transparent Display Indoor
We strive to continue on extending our specialty and innovation in the research and development, production and sales of transparent LED screen display glass, which are designed for a wide range of applications such as storefront window displays, restaurant chains, shopping malls, airports, museums, financial institutions, trade shows, events, festivals, stage production, media architecture and many other areas. With pixel pitch ranges from 5 mm to 31.25 mm and brightness from 6000 nit to 7500 nit. Our products are by far the clearest and brightest display in the world.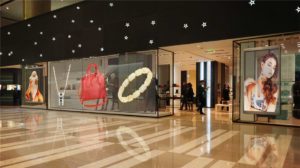 LED Transparent Display Outdoor
Exceptionally Lightweight and Ultra-slim, With astonishing average weight at 8-22kg/sqm, This Technology is designed for ease of installation and maintenance. Groundbreaking cost-effective fanless self-cooling design and amazing 20-80% transparency, which not only helps to bring great installation & maintenance advantages, but also make transforming glass facades into vivid video walls possible.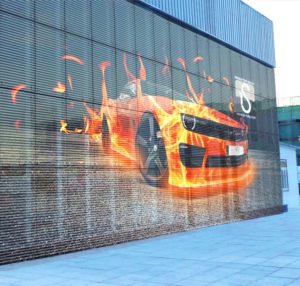 LED Cabinet Display
Our New generation of the LED Cabinet Display, is a High Resolution, Flexible and light weight display. Our Display is easy to be installed and it doesn't give out heat when in use, no need for cooling system like the older models. It is broadly used in Indoor and outdoor on Façade of the showroom and Expeditions, Bank branches, Sport Stadium's and many other areas.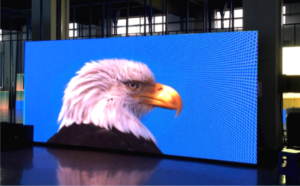 LED Digital Poster
Digital Poster is a new way of advertising your product by using advance technology. it is easily to use and can be accessed anywhere and anytime throw the internet and with its inner memory. It's main feature it's Transparent and easy to move because it's light weight, you can display Video, Picture and also Text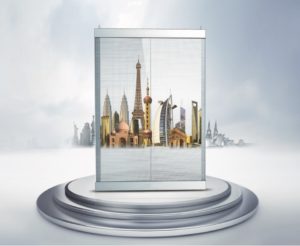 LED Stand Display
For ease in Displaying and a promising result, LED Display Stand was created from the Idea of Roll up Display. Features of our product is its light weight, Mobility and the possibility of hanging it on walls and columns or just simple putting it on the floor by its adjustable stand.LED Display Stand has a high-Resolution display for displaying Videos, Pictures and also Text, and it is used instead of the Roll up in Hospitals, Offices, and Shops. It is easily controlled by its inner memory and by the Internet.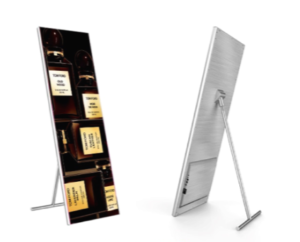 LED Curtain Display
The LED Curtain Display is a new way of digital Display technology, one of its features is its Transparency and easy to install friendly in use, it can display Videos and Pictures, another feature is its way of taking its shape of the Façade of the building. It is used in many places such as Malls, Special Events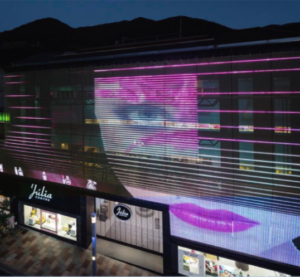 Car Topper Display
Car Topper Display is a perfect way of advertising your brand, by taking advantage of a company with vehicle fleets, by strapping the Display on the top of the vehicle. Easily to be installed and weather proof are some of the product features. It can display video and picture and is capability to track vehicles by its tracking technology system (Optional).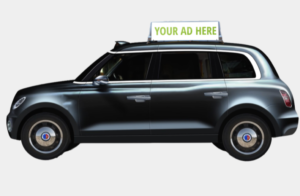 Shelf Sign Display
Shelf Sign Display is the best way of sending your message to your customer about your Product in a New Beautiful and Attractive way, never been used in Saudi Arabia. With Shelf Sign Display you quickly can share to your customers information on your product wither Special Promotion or Discounts in an easy way. It is easy to be used, and also it can be controlled remotely.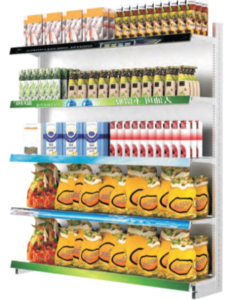 Virtual Stand
Virtual Stand, counselor, guide, which helps to orient visitors informed, as well as successfully advertise goods and services. It is indispensable to large shopping centers, car dealerships, banks, exhibitions, and presentations. TheVirtual Stand, is engaged in marketing 24 hours a day, 7 days a week, your products and services available even after closing time. Through its futuristic appearance, it is an eye-catcher for your customers and an indispensable tool at the point of sale.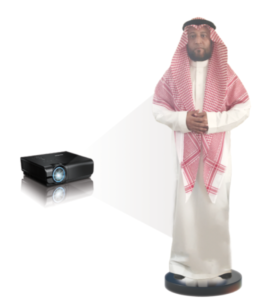 Privacy Glass
Through Privacy Glass, you will see things in a whole new light! At the flick of a switch, Privacy Glass products become transparent from a dormant, opaque-white state. Provides creative design solutions for architects and other innovative users.